Innovation and Technology Center science center, exhibition, motion design
OMV Upstream's brand museum provides multimedia insights into the high-tech industry of oil production to both, experts and common visitors. The thematic areas are arranged radially on a cir- cumferential ramp around the "drill head" that leads upwards with a slight incline through the world of OMV Upstream: Beginning with an emotional intro-duction to the 360° Mainshow, complex projection mappings, prototypical overhead projections and immersive spatial stagings the exhibition visit ends with an augmented reality view on all Upstream te-chnology facilities around the new high-tech building in Gänserndorf near Vienna. 2020
client: OMV Austria Exploration & Production GmbH
production:
Tamschick Media+Space
creative direction: Andreas Pinkow
art direction: Nikolai Gamasin
motion design: Johannes Kirschner, Andrej Onufriyenko, Nikolai Gamasin, Markus Gonser, Julian Braun, Timo Böse, Mattis Gutsche, Stanislav Yakumenko, Michael Tan, Patrick Egger, Rafael Calleja
graphic design: Dina Fluck, Ekaterina Kachavina
music & sfx: mainberlin, Ulrich Wirth, Peer Neumann, Miró Rabier
---
Mercedes Benz IAA big screen, motion design
Vertical kinetics, monumental video and sound, transparency and user accessibility – all combined with the Festhalle's impressive archi-tecture. A vision previously unseen and one to remember in the future. 2017
client: Atelier Markgraph
production:
Monomango
creative direction: Lois Kainhuber
motion design: Nino Matthey, Yves Yates, Nikolai Gamasin,
Julian Braun, Jan Weber
music & sfx: Oliver Fröhlich, Jan Sieber
documentation: Monomango, Atelier Markgraph, Nikolai Gamasin
---
Kleist Museum installation
For the opening of the new permanent exhibition in the Kleist Museum, I was asked to design and realize a visual concept for the first room. The work is a 12 x 3 meter projection in an endless loop. The intention of my design was to generate an atmospheric presentation, which on the one hand is in harmony with the theme of the first room and on the other hand also deals with the architectural conditions. The animation creates a completely different perception of space, it optically opens the space into the depths and draws the visitors into its atmospheric spell. 2014
production:
Panatom — Corporate Communication
creative direction: Jule Hass
project management: Philipp Hartung
motion design: Nikolai Gamasin
documentation: Anastasia Herrmann, Nikolai Gamasin
---
Emergence installation

Emergence refers to the creation of new structures or properties from the interaction of the individual elements in a complex system. Properties of a "whole" that cannot be derived directly from the individual "parts" and can only be explained by the interaction of the parts, i.e. from their process, are called emergent. 2016

- personal project -
concept and production: Nikolai Gamasin, Markus Gebauer
sound design: Porkfour
documentation: Anastasia Herrmann, Nikolai Gamasin


---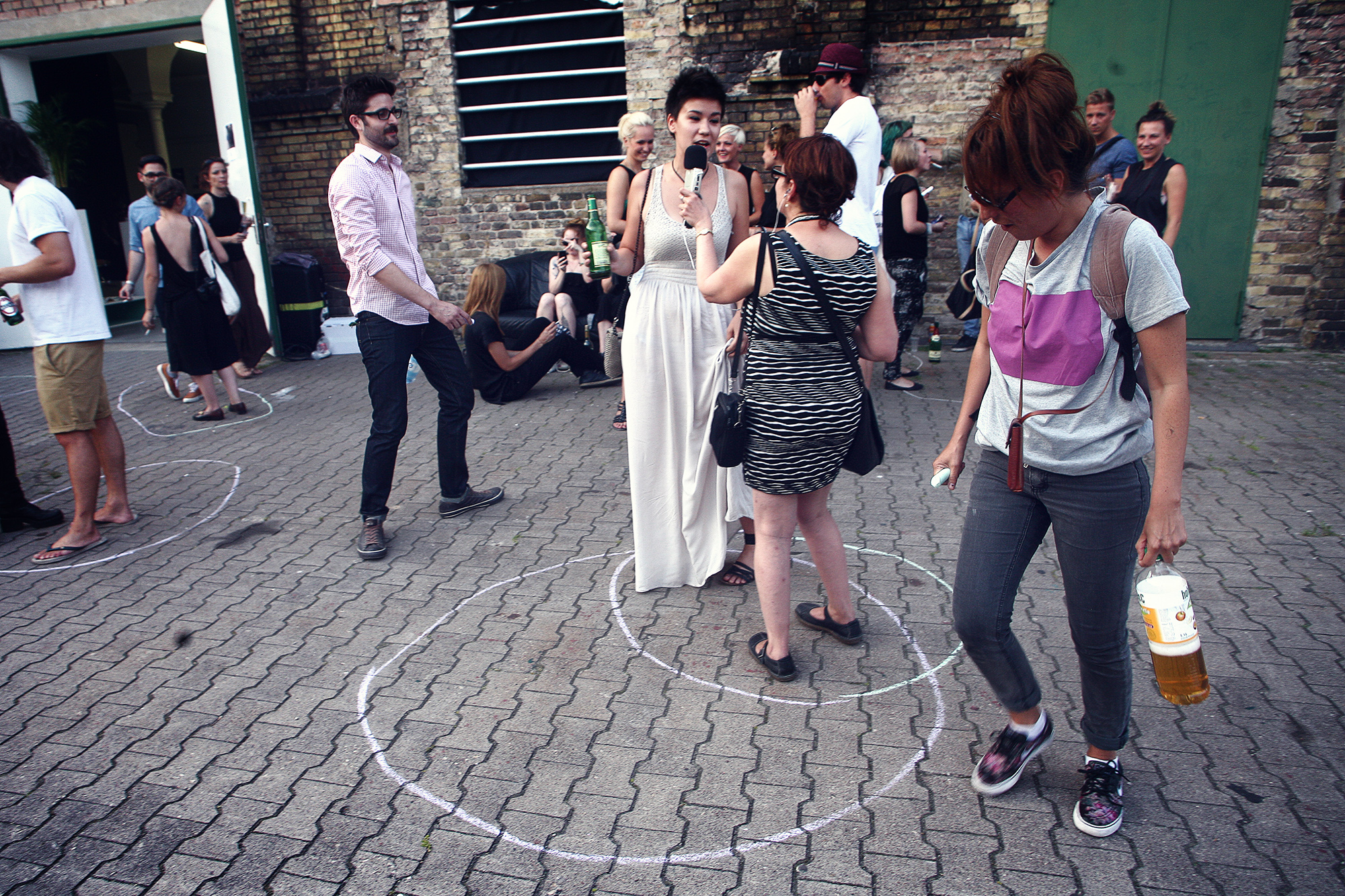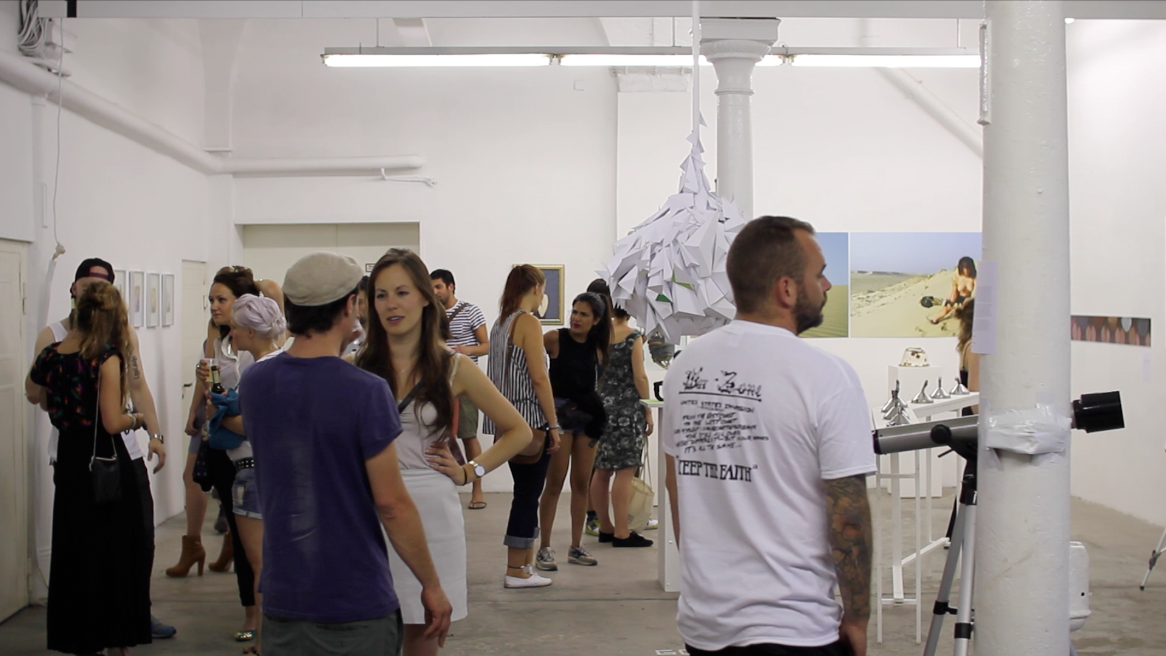 Molt! exhibition
MOLT!
investigates the layers of the modern human identity in the digital age and the blurring of their's physical and psychological borders and distances. Thereby it exposes through speculative perspectives the utopias of representation of our inner and outer being. ZD initiated a vibrant happening with artworks by 40 international artists, reflecting the subject from different perspectives in different media. Transformation, gender questions, cultural identity, virtual presentations and digital ambivalences are just some of the project's approaches. The happening includes an exhibition, several performances, sound and mix-media installations, screenings, talks and unexpected situations. 2013
- personal project -
zonadynamic
- groupexhibition
founder & creative lead: Elisa Fabia Schönherr
media content & art direction: Nikolai Gamasin
creative direction: Edgar Khandzratyan
art manager: Diana Bauer
project manager: Julia Freyhof
---